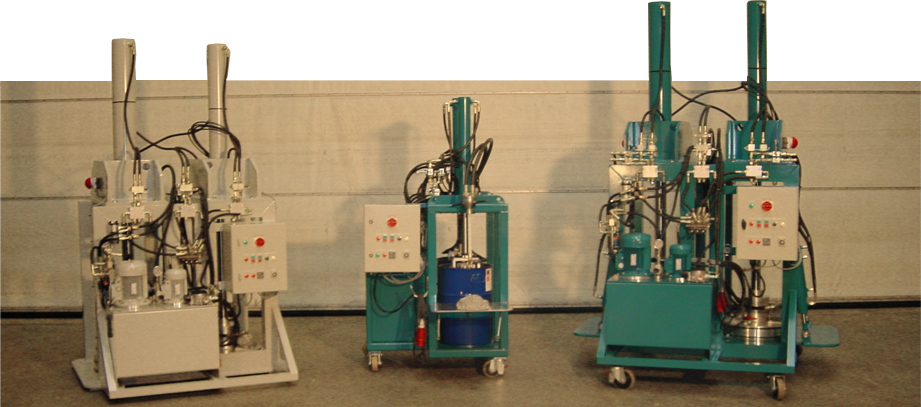 It all started at Bonsink Yacht Painters, where we continuously look for ways to work more efficiently. One of the areas that could be improved was the preparation of filler. Mechanizing this time and energy consuming task would provide many benefits.

President-owner Derk Bonsink developed his idea in collaboration with a construction company and the result was a successful filler mixing machine. Renowned paint/filler suppliers endorse the machine by supplying filler in 60 liter or 200 liter tubs. These precision filled tubs allow for a better mixing of the filler over the manual method.

Since the inauguration of the first filler mixing machine, the device has been further improved. As a result, variations and maintenance have been reduced to a minimum. The filler mixing machine is currently used in various marinas and paint companies across the world. A small sample of the many users of the filler mixing machine include: Abu Dhabi Mar, Aquanaut, Bonsink Yacht Painters, Feadship XL Makkum, Verf Van der Feer, Royal Huisman Shipyard, Klaver Yachtpaints, Royal Van Lent, Mankiewicz Amerika, Jachtwerf Mulder, Pedro boat, Pinmar, RS Finishing & Refinishing, Vitters Shipyard, De Vries Aalsmeer.
"Plamuurmengmachine - de uitvinding voor jachtschilders"